Welcome to HYBRID ICABE 2022
The International Conference on Applied Business and Economics (ICABE 2022) is taking place in Malta from October 20th to 22nd 2022. It is organized by:
The Department of Insurance and Risk Management, Faculty of Economics, Management and Accountancy, University of Malta
The International Strategic Management Association
Sponsors: The Malta Insurance Association


In cooperation with:
Conference Call for ICABE 2022

Globally, the insurance industry is in a unique position when it comes to climate risk and sustainability as insurers are exposed on both sides of the balance sheet.

This conference deals with the role of the insurance industry in contributing to, and responding to, the risks that climate change has brought and will bring to ensure sustainability.

Many established insurance companies have invested heavily in Environmental, Social and Governance (ESG) Data Services. Also, investing heavily in the automation of insurance products and services or have diversified to meet the challenging and dynamic environments and social needs.

ESG issues continue to increase in their significance and relevance to the Insurance Industry. Supply chains are more and more seeking evidence that firms they trade with have acceptable ESG approaches, and regulators and legislators are looking to introduce new requirements.

Therefore, we invite authors to submit theoretical and empirical contributions related to the above theme. Contributions may relate to Finance, environmental, social, regulatory issues etc.

Typical Contributions relate to (as an indicative list):
 The role and impact of/on insurance in tackling climate change
 The ESG Strategy: Culture, Coordination and Understanding the Next big Sustainable Lever
 Opportunities in the Green Revolution
 Climate Change: Present and Future Expectations
 The Impact of Climate Change on the role of the Risk Manager, the Actuary, and Internal Audit
 The Impact of Climate Change and Sustainability Measures on Compliance and Regulation
 Case studies from leading insurance companies on sustainable, Net Zero, futureproof operations.

All submitted contributions must be original, have not been previously published or been under consideration by other publishers. All papers must be written in English.

The aim is to develop discussions that will appeal to academics and researchers, CEOs and managers of private and public companies, specialists and consultants, personnel professionals, policy makers, and others interested in these issues. Therefore, we welcome contributions that advance theoretical and empirical research and improve the understanding of current issues in the above area. All contributions will be double-blind peer-reviewed and will be published in the conference proceedings and various journals.

Author guidelines and instructions on how to submit can be found at: https://2022.icabe.gr/guidelines-for-authors/.

Special sessions for graduate students (M.Sc., and Ph.D., candidates) have been scheduled with 3 of the best papers selected by the Scientific Committee of the Conference to be published for FREE in one of the international journals participating in the conference according to the publishing requirements of each journal.
International Journals supporting the conference:
Calendar of Important Dates
| | |
| --- | --- |
| May 12, 2022 | First day to register using the online platform and submit abstracts for evaluation https://conference.icabe.gr/ |
| September 1, 2022 | Last day for submitting the final abstract of your article (one page size B5 single space, TNR 11) to the Conference Organizers to be included in the Volume of Proceedings and/or the final paper for evaluation to be included in one of the Collective Volumes dedicated to the Conference. Early registration ends. |
| September 2, 2022 | Late registration starts. |
| September 30, 2022 | Last day for notifying paper submitters on the acceptance or rejection. |
| October 2, 2022 | Last day for paper presenters to register. Late registration ends. |
| October 3, 2022 | Last day for hotel accommodation on conference's rates. |
| October 19, 2022 | Travelling day, arrival in Valetta. |
| October 20, 2022 | ICABE starts at 08:00 Malta time with keynote presentations. |
| October 21, 2022 | ICABE continues with invited speakers and parallel sessions. |
| October 22, 2022 | ICABE concludes with guided tour to the city of Valetta and sponsored by the Malta Insurance Association. |
| October 23, 2022 | Travelling day, departure from Valetta. |
GUIDELINES FOR AUTHORS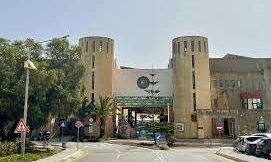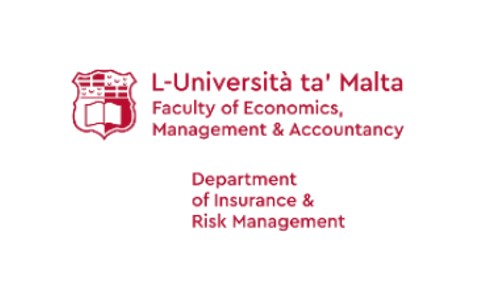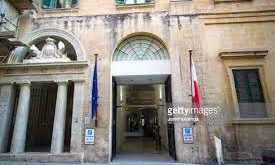 Previous Conference Locations
Contact us
You can contact us by filling the following form or by sending email to info@icabe.gr.